About
Titan: Titan is the largest moon of Saturn. It's name derived from Greek Mythology where Titans are giant deities of incredible strength, who ruled during the legendary Golden Age. Do you want to be a giant in today's Golden digital age?
Vine: A vine is a plant with a prolific and scandent (that is, climbing) habit of  growth. The grapevine is the source of the wine we shall use to toast your success and also a metaphor for the communication you need to excel at in order to succeed.
Titan Vine  will help you grow your startup into a Titan. We proved our approach by turning an idea into a $5M valuation in less than 6 months, now let us help you do the same.
Services
Marketing As A Service: Titan Vine specialises in marketing strategy, content strategy and social media channel marketing. Very few traditional marketing agencies have a meaningful capability in content strategy and social media marketing that begins during business concept development and continues through launch to be part of organisational culture that is measurably central to the ongoing growth of the business. More than half our revenues this year came from inbound queries via Twitter. Who else can say that? See our Marketing As A Service page for more details.
Startup As A Service: This is a super-niche service. Our customers are experienced senior executives who have great business acumen, a great idea for a startup business or app, great access to business networks or their own intellectual property but don't have time to act on their dreams. Our customers need to keep their C-suite day jobs to pay for the great lives they have created for themselves but they have an idea, a dream they want to pursue. Titan Vine makes that dream real without you having to quit your job, at least until your startup business is worth mega-millions. See our Startup As A Service page for more details.
Case Studies
We helped global pioneers in software development enter the US market leading to an acquisition offer (rejected) and a pre-IPO merger proposal
We helped a World's first FX-trading firm to launch their product to market so they can disrupt the banks and their legacy FX settlement network
We helped an executive take his Not-For-Profit concept from idea to reality. He had the concept for 18 years and never acted. Now his NFP is helping Australia's neediest homeless people
Founders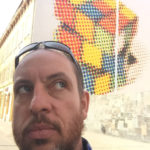 Alex Freeman is a serial (and twice successful) entrepreneur one of Australia's leading business transformation and growth experts.
Alex helped Choice, Australia's leading consumer advocate group transform it's business model from declining magazine subscription business to thriving transactional mobile-first product. Choice now helps consumers make great decisions at the point of purchase and has enough money to be out there advocating to make sure Australian consumers get a fair go.
Alex helped Australia's largest media firm build a highly profitable digital business that has generated in excess of $100M in an industry where revenues are under enormous pressure. Alex also led the business case for CRM to generate new insights that helps the business solve more problems for and provide better service to it's customers.
Alex helped Australia's largest Insurance business build a startup incubator & innovation capability. Here Alex finds Australian & Asian startups to co-innovate with and invest in and helps them satisfy the needs of people by turning ideas into global, digital businesses at maximum speed.
Alex writes for CIO Magazine as an industry Expert in innovation, especially on the topic of building new businesses inside major enterprises. Alex also writes for Business Insider on new technology and Australian entrepreneurship.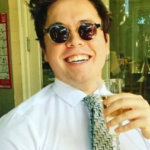 Dan Siepen is one of the 100 coolest people in Australian Tech. Dan is Co-Founder of Coder Factory, a Sydney-based coding school, aiming to make Australia more competitive on the global technology stage. It launched three years ago and offers the country's only accredited coding bootcamp.
The client base ranges from teachers, to children and businesspeople and counts Refugee Talent co-founder Anna Robson among its interns.
In the past 12 months Coder Factory, with Melbourne's Academy of Information Technology, launched the first nationally accredited coding bootcamp for executives, giving them the chance to learn the basics so they can deploy new technologies more effectively and minimise company disruption.